JONATHAN FRAZIER
"Painter of landscapes, performer of soundscapes"
"River Sunset"is currently in the
Washington County Museum of Fine Art's 82nd Annual
Cumberland Valley Artists Exhibition.
Three paintings of the River currently on display in group
exhibition at the Whitaker Center for Science and the Arts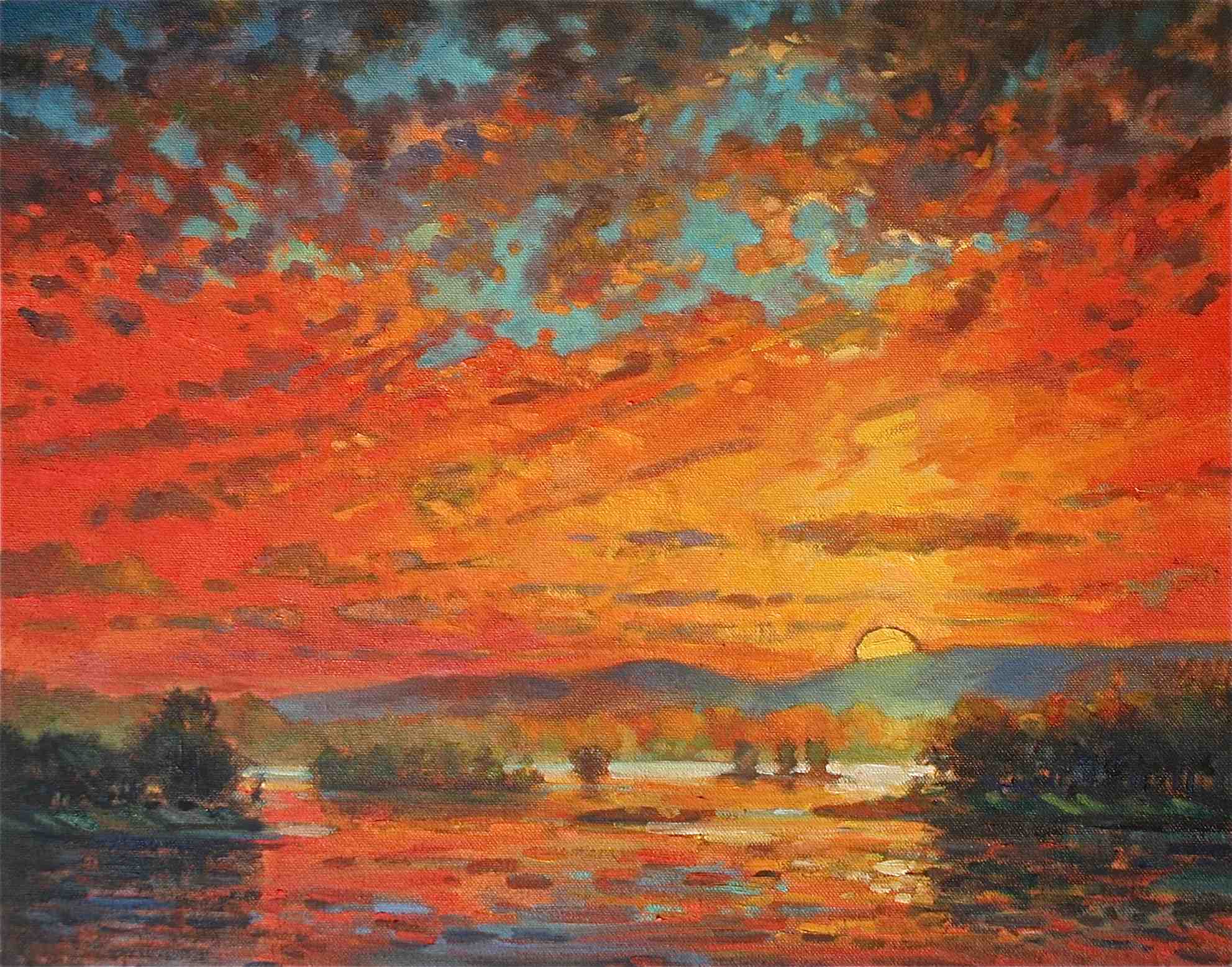 "Susquehanna Sunset Red"
Oil on canvas
16"x 20"
Currently on display at the Whitaker Center for
Science and the Arts in Harrisburg PA.
"Even while painting, my sensibilities as a performing musician come into play...
I find my voice in vibrant colors. I look for rhythm in architecture. I approach the act of
painting as a performance, conveying as much mood and energy as the materials allow....."
Paintings
Drawings
Artist Resume
Artist Biography
Upcoming Art Events
Galleries / Contact / Links
Past Musical Performance
Upcoming Musical Perfor
mances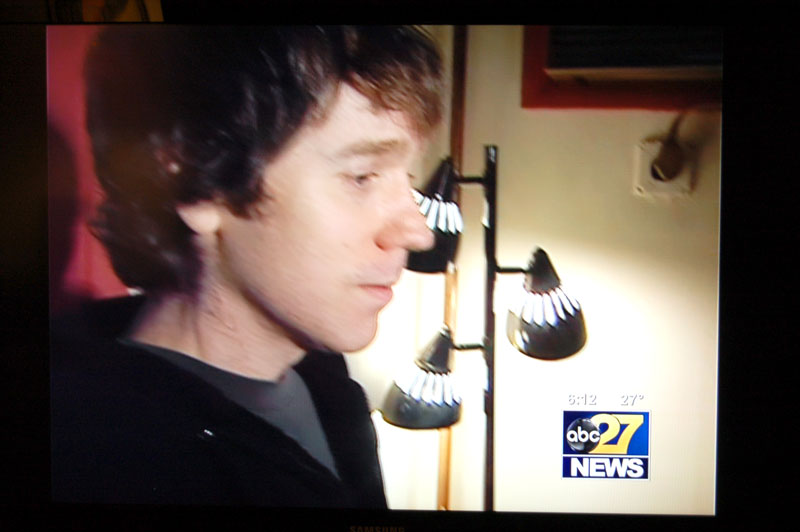 Video still from ABC 27 News
Jonathan and other members of the Seven Lively Artists were interviewed by
Chuck Rhodes for his "Out and About" segment. Airdate 31 January, 2011.
Click below to view -
http://www.abc27.com/global/category.asp?c=189669&clipId=5526266&autostart=true
Other points of interest on this site
"Gettysburg Paintings"
"The Seven Lively Artists"
"Harrisburg Paintings"
"Drawings of Dillsburg"
"Philadelphia Paintings"
"Cape Cod Paintings"
Site updated Sunday, December 21, 2014