OPEN MIC NIGHT
at the
Crimson Frog Coffeehouse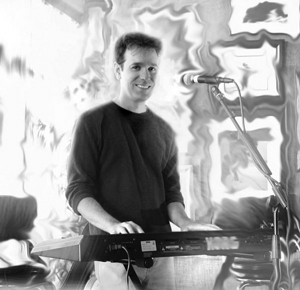 I have sad news to share - as of September 7th, 2013, the Crimson Frog Coffeehouse is no longer open for business. I am grateful to Mary Beth and company for providing such a great home for the Open Mic over the years - it will be missed.



Open Mic at the Frog was always a fun and diverse collection of musicians, from children getting on stage for the first time to experienced players warming up for the weekend's gigs, to more senior folk finally finding the time to pursue their musical passion. From blue grass to 60's folk to contemporary pop to electronics and post-rock soundscapes, there was something for everyone. In it's heyday 3-4 years ago, the whole cafe would be packed with audience members standing along the back and sides when all the seats were filled. Fitting in so many performers kept me on my toes, but that's the way I liked it. And that's the way I like to remember it.

Thanks again to everyone for your support, to the audience, performers, and the folks at the Crimson Frog, including the Hooper family. I part with the last line of the last song that I sang to close each night -
" Closing time, every new beginning comes from some other beginning's end "....
HOME