J O N A T H A N F R A Z I E R

Painter of landscapes, performer of soundscapes....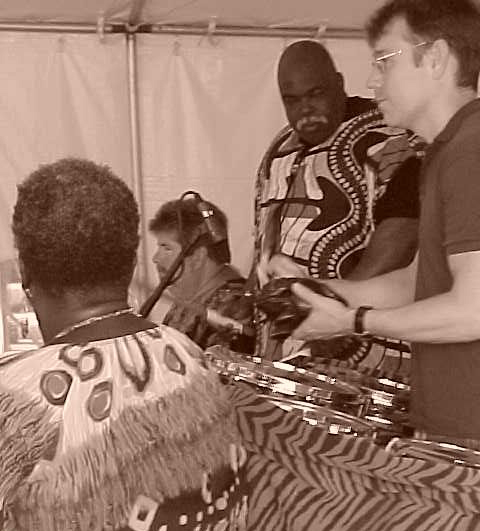 Gallery 30
Numerous ( 20-24 ) oil paintings exhibited continuously throughout the year
30 York St,
Gettysburg
, PA 17325 . Tel 717-334-0335
Artisans Gallery
114 N. Prince St.
Lancaster
PA 17603.
Located on "Gallery Row". Two pieces are part of current exhibit.
Gallery At Second
608 N Second Street in
Harrisburg
PA, 17102.
Next to the Firehouse Restaurant.
F.A.N. Art Gallery
Located at 221 Arch Street, in "Old City"
Philadephia
. Jonathan shows a few pieces
from time to time. Tel 215-922-5155
2nd Floor Gallery
Numerous ( 4-6 ) oil paintings exhibited continuously throughout the year.
105 South Market Street,
Mechanicsburg
PA 17055 . Tel 717-697-0502
This website has been designed to assist the galleries that represent me in their efforts to attract and inform
prospective collectors for my work. In that spirit, there are no prices or purchasing mechanisms on this site.
If you see a piece that you are interested in, or have any questions, please feel free to contact me by e-mail.
If you have seen my work in a particular exhibit or gallery, please kindly mention that information in your
correspondence so that I may transact any purchases through the proper channels. Thank you.
landscape.painter@yahoo.com
Also online at -
Blogspot
http://painteroflandscapes.blogspot.com
Myspace
http://www.myspace.com/jonathanfrazierandtherobots
Facebook
http://www.facebook.com/profile.php?ref=profile&id=509924496

Note - Myspace and Facebook are social networking sites. Due to their interactive nature,
the content is generally less formal. Other members of these sites may occassionally add
comments
which I may or may not agree with. Advertisements on these sites are revenue
generators for the hosts, and are not in any way endorsed by myself.

LINKS
( * denotes a fellow member of the Seven Lively Artists )
Other places you'll find me on the internet .....
( listed in order from current to past events )
http://www.americantowns.com/pa/gettysburg/events/arts-and-entertainment
http://www.capecodtoday.com/calendar-2010-06-24-event-15406.htm
http://www.spotobe.com/events/Details.aspx?ID=21129

http://www.capopera.com/harrisburg/pa_photos.html
Jonathan at the Capitol Opera.
http://www.historicharrisburg.com/pdf/HHA_ElegantProg_07.pdf
http://www.newsmodo.com/2003/05/23/art/display.jsp?id=1442331
http://calendar.rsvpa.com/EventList.aspx?view=EventDetails&eventidn=987&information_id=8375&type=&rss=rss
http://www.mutualart.com/Events/Exhibitions/Seven-Lively-Artists--Plein-Air-Painters/06BBA64DB2FE7C01
http://www.mechanicsburgartcenter.com/pdf/Newsletter-May2008.pdf
http://www.galleryblu.org/previous_artists_exhibitions
Slow loading time on this link.
http://www.hersheyviolins.net/wp/players/jam-night/
Look down the page for the banjo player.....
http://3rdintheburg.com/art-association-of-harrisburg-4-artist-invitational-exhibition-with-music-by-jonathan-frazier
http://www.carlislechamber.org/MemberNewsDetail.aspx?id=952 -
http://www.bellefontearts.org/GMG_pages/2007shows/seven_lively_artists.htm
http://www.gallerie13.com/welcome.html
http://www.historicharrisburg.com/pdf/HHA_ElegantProg_07.pdf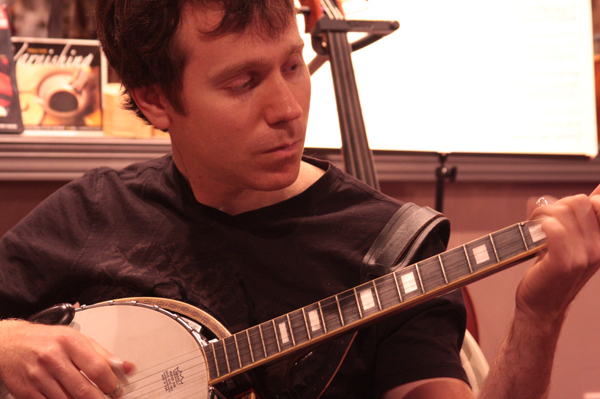 Playing 5 string banjo at the Hershey Violin Shop invitational jam. Circa 2009.

HOME